"Start Here!!! These are the hearing professionals who really care for your quality of life and will work through your unique situations to find a solution that works now and for the future."
Helping You to Hear What You Love for Less.
Having been recognized as the prestigious Circle of Excellence winner for the past six years, and with offices across Michigan and Ohio, we have had the pleasure of helping tens of thousands of people to achieve better hearing for over 80 years.

With innovative hearing technology and vast expertise, our 80 years of experience has allowed us to develop a meticulous process for achieving better hearing in a simple, quick, and streamlined way, ensuring that you're only paying for what you need.
If you want a team of experts that offers you maximum convenience, cutting – edge technology, and a promise that no matter what happens in the world, you remain the center of ours, then Beltone is the number one choice for you, both now and forever.
If you or a loved one has hearing concerns, then the first step is to schedule your complimentary hearing test. This will allow one of our experienced & friendly specialists to assess your hearing and determine if you require any additional help.
Complimentary Hearing Screenings
When Was Your Last Hearing Test?
With hearing loss now being the third most common physical health condition in the country and with 1 in 8 of us reported to have some form of hearing loss, there has never been a more important time to have your hearing tested.
Especially when you consider that we all regularly have our eyes tested, our teeth checked, and have our blood pressure tested, yet not enough of us regularly prioritize our hearing.
Through Beltone's complimentary hearing test, you can visit your local office for a quick, non-invasive, and simple screening with immediate results.
Innovative Hearing Technology
Innovation Beyond Imagination
Beltone's hearing technology is some of the most advanced and cutting edge available, with long-life rechargeable batteries, Bluetooth connectivity, and one of the best-rated sound qualities on the market.
Best of all, the latest technology is small, discreet, and rarely noticeable. In fact, many patients share that their friends or colleagues have never even noticed their devices.
With highly competitive prices, multiple financing options available, and the Beltone promise of complimentary cleaning and checks and a lifetime of aftercare, you receive everything that you need without paying for the things that you don't need.
Locations Across Michigan and Ohio
You're never far away from one of our offices.
This means that no matter where your work, life, or decisions take you, you'll have the continued support of a team of specialists.
As a Beltone patient, you'll be able to walk into any of our locations, receive ongoing support, care, and cleanings, and get any help whenever you need it.
Schedule a Free Hearing Test
It's often the small things that hold us back from making the right decision – whether it's a question, a concern, or a query. That's why we have a hearing specialist on hand to help. Complete this form and you'll receive a callback for a friendly no-obligation conversation with a member of our expert team.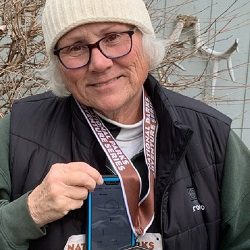 "Everyone was ready to help me achieve my goal to hear clearly again."
Working in a noisy environment began to take its toll on Judith's hearing.
"My hearing suffered for many years," says Judith. "Working in a manufacturing facility before there were earplugs, etc., I started with ringing in the ears and then the usual turning up the TV to hear it," she recalls.
"It's nice to know you can hear everything going on around you."
Steve became aware of the seriousness of his hearing loss somewhat unexpectedly.
He recalls, "It was a little scary, an alarm on a piece of equipment was going off and I didn't hear it. Made me wonder what other warnings I may not be hearing."
"It was a very in-depth appointment."
When it came to Tim's hearing loss, he says the hardest part was "that I knew it would never get better."
Additionally, he says, "I was somewhat worried that the process would be just to get me to buy hearing aids. But it was a very in-depth appointment that went far beyond just buying hearing aids."
"Improved my hearing."
Antonio realized he had a hearing loss when he struggled with "hearing people correctly." This made following conversations difficult in terms of understanding and feeling confident enough to voice his own thoughts.
Prior to visiting Beltone Hearing Center, he was concerned "that wearing a hearing aid would be noticeable."
"Nice place. Nice people."
Hearing loss often develops slowly over time, as it did for Paul. "When I was asking people to repeat too many times, I knew I needed to do something," he recalls.
Prior to his appointment at Beltone Hearing Center, he didn't have any worries because he felt he had nothing to lose. He emphasizes, "The offer is a free, no cost hearing test."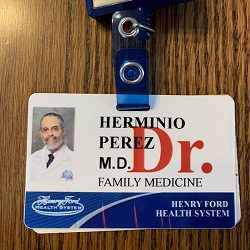 "The staff at the clinic were very patient and listened carefully to my concerns before they answered"
Herminio was first aware of his hearing challenges when he was struggling to hear other people in conversations.
He explains, "I had to make frequent requests to the speaker, asking him/her to repeat what they had said."
When you recognize you need a hearing aid, you might form a mental checklist of what's important to you. Because cost...
read more