Beltone Hearing Aid Center
1190 E Milham Ave
Portage
Michigan 49002
| | |
| --- | --- |
| Monday | 9am - 5pm |
| Tuesday | 9am - 7pm |
| Wednesday | 9am - 3pm |
| Thursday | 9am - 5pm |
| Friday | 9am - 5pm |
| Saturday (1st) | 9am - 1pm |
| Sunday | Closed |
*Please call to confirm office hours
Trust Your Hearing to Beltone Hearing of Portage, MI
Just like you would ask diners how good a particular restaurant is, you should consider what hearing aid users say about hearing aids. A 2018 study showed that nearly 85% of hearing aid users were satisfied with their hearing aids and 87% of them would recommend them to a friend with a hearing loss. As the quality and features of hearing aid technology continue to grow, so do the number of satisfied wearers. Beltone Hearing centers have some of the most advanced technology and features in the industry, and you can take advantage of our hi-tech hearing aids in Portage, MI.
Our Beltone Hearing locations focus on helping those with a hearing loss get the help they need. More than just a hearing aid dispenser, we customize your hearing care experience rather than treat you like a sales statistic. We use accurate hearing assessments to determine the exact type and severity of hearing loss you have in order to program our Beltone hearing aids and accessories to meet your specific needs and preferences. Our concern for meeting your needs goes a step further by offering tele-audiology as a safer, more convenient alternative to receive the care you need from a no-contact consultation.
Beltone Advanced Technology Hearing Aids in Portage, MI
As America's original hearing aid manufacturer, Beltone hearing aids are backed by a rich 80-year history as an industry leader. We were the first to develop "Made for iPhone" hearing aids and continue to push the boundaries of hearing aid technology with features such as personalized modes, which change automatically as you move from one environment or activity to another, independent ear control, shock and moisture resistance, and incredible hearing clarity.
The hearing aid dispenser at each of our Beltone Hearing locations also carries a range of incredible high-tech accessories designed to help hearing aid wearers enjoy a natural daily living experience. Our accessories link to your current technology and devices to streamline your hearing experience.
We have both accessories and hearing aids in Portage for those who trust their hearing care to an innovative and well-established hearing aid industry leader.
Personalized Solutions Start with a Hearing Assessment
Are regular dental checkups, eye exams, blood pressure checks, and annual physicals healthcare priorities, but you tend to ignore having your hearing checked? Although better hearing leads to an improved quality of life by reducing the risk of cognitive decline, restoring relationships, and establishing a greater sense of acceptance and confidence, many Kalamazoo and Portage area residents put off having their hearing tested.
A hearing assessment at a Beltone Hearing center allows us to accurately identify your hearing care needs and develop a personalized solution to meet them. A hearing assessment requires about 30 minutes of your time, is non-invasive, and we will discuss the results with you before you leave our office. Because we have 48 Beltone Hearing locations in Michigan and Ohio, you can schedule your hearing assessment right away.
Tele-Audiology Appointments Are Safe and Convenient
Tele-medicine and tele-audiology provide a viable solution for the self-isolation and social distancing protocols for COVID-19. However, you can also take advantage of our tele-audiology appointments whenever scheduling or traveling to an in-office appointment is inconvenient. By using your cell phone, tablet or PC, and tele-conferencing, you can connect to your hearing aid dispenser for a safe and convenient face-to-face hearing care consultation in Portage or any of our Beltone Hearing centers.
What Others Say About Beltone Hearing – Portage, MI
I take my mom to her appointments and Robyn Hopper is so nice and very friendly, every time.
Needed hearing aids for a long long time now! I don't know why I waited so long. I figured too expensive. They are.......now I
Can hear the TV ..... AND........
my wife ............I don't think this was a good idea! 😁
Beltone provides excellent hearing aides but it's the service that I really appreciate. My ears drain continuously and it frequently impacts my ability to hear. I can drop in unannounced that same day for service to restore my hearing. Thank you Beltone!
WOW! What can I say other than, thank you Beltone for fitting me with hearing aids. They have enriched my life. Years ago I had hearing aids and ended up not wearing them. Beltone has developed a charging case. No batteries to put in and take out. I highly recommend Beltone!
I have been a patient at the Portage Beltone facility for over 3 years and could not be happier with my service and care. There are no charges for quarterly follow up visits and should I need anything in between these visits they are always accommodating. Everyone is very professional. I am so happy that I decided to get hearing aids and also that I chose Beltone and Dave as my provider.
I do appreciate that I can get in quickly to have my hearing aides adjusted and cleaned. Not being on a hard and fast schedule works for me. I have learned so much about hearing and the importance of not neglecting hearing loss.
Robin is always professional and very attentive to my needs.
I have worked with David at the Portage Beltone for three years and have been very pleased with the service and advice I have received. I appreciate being able to go in every three months at no charge to have the firmware updated and new connections installed. I know that they will address any issues that come up with my hearing aids. What a difference the hearing aids have made in my work and personal life.
Always professional and knowledgeable when evaluating the patient's needs.
What Others Say About Beltone Hearing –
Schedule A FREE Hearing Test
The first vital step toward regaining the quality of life you are missing due to hearing loss is a hearing assessment. An honest discussion of your concerns and evaluation of your condition provides the foundation upon which we can develop a customized solution to fit your unique case.
If you or a loved one is struggling to hear as well as you used to, start your journey toward better hearing by scheduling a comprehensive hearing assessment today.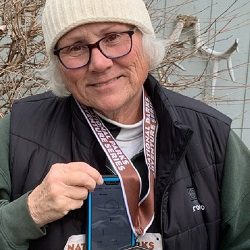 "Everyone was ready to help me achieve my goal to hear clearly again."
Working in a noisy environment began to take its toll on Judith's hearing.
"My hearing suffered for many years," says Judith. "Working in a manufacturing facility before there were earplugs, etc., I started with ringing in the ears and then the usual turning up the TV to hear it," she recalls.
"It's nice to know you can hear everything going on around you."
Steve became aware of the seriousness of his hearing loss somewhat unexpectedly.
He recalls, "It was a little scary, an alarm on a piece of equipment was going off and I didn't hear it. Made me wonder what other warnings I may not be hearing."
"It was a very in-depth appointment."
When it came to Tim's hearing loss, he says the hardest part was "that I knew it would never get better."
Additionally, he says, "I was somewhat worried that the process would be just to get me to buy hearing aids. But it was a very in-depth appointment that went far beyond just buying hearing aids."
"Improved my hearing."
Antonio realized he had a hearing loss when he struggled with "hearing people correctly." This made following conversations difficult in terms of understanding and feeling confident enough to voice his own thoughts.
Prior to visiting Beltone Hearing Center, he was concerned "that wearing a hearing aid would be noticeable."
"Nice place. Nice people."
Hearing loss often develops slowly over time, as it did for Paul. "When I was asking people to repeat too many times, I knew I needed to do something," he recalls.
Prior to his appointment at Beltone Hearing Center, he didn't have any worries because he felt he had nothing to lose. He emphasizes, "The offer is a free, no cost hearing test."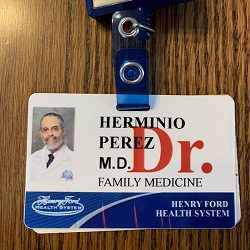 "The staff at the clinic were very patient and listened carefully to my concerns before they answered"
Herminio was first aware of his hearing challenges when he was struggling to hear other people in conversations.
He explains, "I had to make frequent requests to the speaker, asking him/her to repeat what they had said."