8 Reasons to Trust Your Hearing to Beltone
Choosing Beltone means healthy hearing for life. The connection between hearing loss and cognitive decline or dementia makes a hearing assessment and hearing care a critical part of living an independent and rewarding lifestyle.
We have been enhancing the quality of life for tens of thousands of individuals with a hearing loss in Michigan and Ohio for more than 80 years.
Here are 8 reasons to trust your hearing to us.
#1 – Our Commitment to You
Regardless of your need, we have you covered. We are committed to providing customized solutions that meet your needs and provide peace of mind. Better hearing for you is our focus, which is why Beltone offers complimentary cleaning and checks at any and all of the 1,500 independent nationwide locations. Our commitment also includes a lifetime of aftercare and 24/7 online access through our Beltone Blue patient portal as well as in-clinic demonstrations to let you in on "what's new" in hearing aid technology.
#2 – Advanced Hearing Aid Technology to Fit You
Part of our commitment to customized hearing care is finding the advanced hearing aid technology that meets your hearing needs in the style that fits your personal preferences. Whether your focus in on power, value for the money, aesthetic design, wearing discretion, or extra features, we have a hearing aid to fit you.
#3 – Innovation Beyond Imagination
Beltone is an innovator in hearing aid technology. Our instruments come with features, such as personalized modes, that automatically change as you move from one environment or activity to another along with independent ear control and splash resistance. One of our featured products is the Beltone Imagine, which includes streaming to your digital devices and a rechargeable battery kit giving you 30 hours of power (the longest of any hearing aid on today's market).
#4 – Award Winning Service
We provide everyone who walks through our doors with award winning service. Our company has earned every award Beltone Corporation bestows, including the prestigious President's Cup, but we're proudest of the six consecutive "Circle of Excellence" awards we've received. This award is Beltone's way of recognizing the practice with the highest patient satisfaction scores among the nationwide network of Beltone dispensers.
#5 – We Reward Your Loyalty
Loyalty is a character attribute that we take seriously. To show how much we value your loyalty, we created the Beltone Ambassador Rewards Program. When you help us spread our message of healthy hearing practices and build our community by sharing your thoughts, discoveries, and knowledge with others struggling with a hearing loss, you can receive various prizes and benefits.
#6 – Our Awesome High-Tech Accessories
We provide some of the most advanced hearing aids on the market, but we don't stop there. We also provide a range of cutting-edge accessories. Each accessory allows hearing aid users to experience a daily lifestyle that is as natural as possible. Our accessories integrate with your current technology and devices to seamlessly enhance your hearing experience.
#7 – We Are the Big Guys
Beltone has over 80 years of experience and expertise in hearing aid technology under its belt. Building on that tradition, we have fitted tens of thousands of clients with hearing instruments since we opened our first Beltone Hearing office in 1998. Our commitment to providing top-level hearing care now covers metro-Detroit, western Michigan, and northern Ohio with convenient locations to serve you.
#8 – We Love What We Do
We have the best seat in the house for watching you reconnect with loved ones, friends, and colleagues because you can hear better. Helping you overcome your hearing challenges in order to live a more active, independent, and rewarding lifestyle makes it easy to love what we do and is what gets us out of bed every morning.
Helping You to Hear What You Love for Less.
We have a mantra here at Beltone: "to treat every patient and every team member like a dear loved one", and boy do we live by it.
You can be rest assured, from the moment you pick up the phone to talk to us, to the second you walk out of our doors, you'll feel well and truly taken care of, as after all, that's what families do.
With our business hat on, as an 80-year-old enterprise, Beltone is a market leader and one of the largest manufacturers of hearing devices in the world, yet that comes second to our number one focus: our patient needs.
The continuous enhancement of our patients' hearing care experience through our world class service and technology is by far a better achievement than any, and as a company and as a team, it's an honor to work in an incredible field where lives and relationships of countless people are improved each and every day!
Now, if you're anything like us, then you might like to know the people behind the counter, so allow me to introduce ourselves:
My wife, Jean Fletcher and myself Mr. Daniel Fletcher are pleased to meet you.
We began seeing patients and fitting Beltone hearing aids in 1989.  
I myself am a Board Certified Hearing Instrument Specialist and a member of the National Board for Certification in Hearing Instrument Sciences, having served on the State of Michigan's Board of Licensure for Hearing Care Services, and I'm now an alumni of Eastern Michigan University.
Together, my wife and I have lead our company to every award Beltone Corporation bestows, including the prestigious President's Cup!  However, we're most proud of our six consecutive "Circle of Excellence" awards, given annually to the practice with the highest patient satisfaction scores across the national network of Beltone dispensers.
None of this, of course, would be possible without our incredible team of hearing care professionals.
Our team, just like us, follow our mantra and are committed to providing each and every patient with the love, care and attention they deserve.
So, come on in and let us welcome you into the family!
Schedule a Free Hearing Test
It's often the small things that hold us back from making the right decision – whether it's a question, a concern, or a query. That's why we have a hearing specialist on hand to help. Complete this form and you'll receive a callback for a friendly no-obligation conversation with a member of our expert team.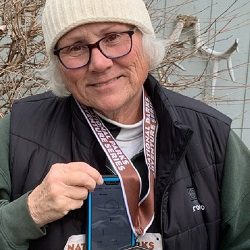 "Everyone was ready to help me achieve my goal to hear clearly again."
Working in a noisy environment began to take its toll on Judith's hearing.
"My hearing suffered for many years," says Judith. "Working in a manufacturing facility before there were earplugs, etc., I started with ringing in the ears and then the usual turning up the TV to hear it," she recalls.
"It's nice to know you can hear everything going on around you."
Steve became aware of the seriousness of his hearing loss somewhat unexpectedly.
He recalls, "It was a little scary, an alarm on a piece of equipment was going off and I didn't hear it. Made me wonder what other warnings I may not be hearing."
"It was a very in-depth appointment."
When it came to Tim's hearing loss, he says the hardest part was "that I knew it would never get better."
Additionally, he says, "I was somewhat worried that the process would be just to get me to buy hearing aids. But it was a very in-depth appointment that went far beyond just buying hearing aids."
"Improved my hearing."
Antonio realized he had a hearing loss when he struggled with "hearing people correctly." This made following conversations difficult in terms of understanding and feeling confident enough to voice his own thoughts.
Prior to visiting Beltone Hearing Center, he was concerned "that wearing a hearing aid would be noticeable."
"Nice place. Nice people."
Hearing loss often develops slowly over time, as it did for Paul. "When I was asking people to repeat too many times, I knew I needed to do something," he recalls.
Prior to his appointment at Beltone Hearing Center, he didn't have any worries because he felt he had nothing to lose. He emphasizes, "The offer is a free, no cost hearing test."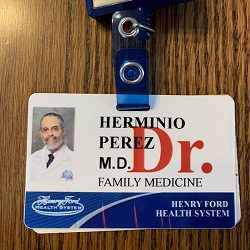 "The staff at the clinic were very patient and listened carefully to my concerns before they answered"
Herminio was first aware of his hearing challenges when he was struggling to hear other people in conversations.
He explains, "I had to make frequent requests to the speaker, asking him/her to repeat what they had said."