Beltone Hearing Aid Center
4080 Miller Rd
Flint
Michigan 48507
| | |
| --- | --- |
| Monday | 9am - 5pm |
| Tuesday | 9am - 7pm |
| Wednesday | 9am - 3pm |
| Thursday | 9am - 5pm |
| Friday | 9am – 5pm |
| Saturday (1st) | 9am – 1pm |
| Sunday | Closed |
*Please call to confirm office hours
Trust Your Hearing to Beltone Hearing of Flint, MI
Whether it's the sound of children playing, bird songs welcoming the dawn, or the throaty purr of a classic Camaro, the little things in life are what make it worth living. Along with robbing you of the ability to hear the little things in life, hearing loss frustrates conversations with family and friends, makes it difficult to participate in social events, and can even lead to the deterioration of your mental and physical health. Beltone Hearing centers make it possible for you to continue living the lifestyle you've come to value.
We have Beltone Hearing locations throughout Michigan and Ohio, including Flint, in order to provide a better quality of life to those experiencing a hearing loss. Like General Motors cars, Beltone hearing aids are an American classic, which have allowed many users to enjoy greater sound clarity through innovative technology. In addition to being a major hearing aid dispenser, we focus on providing each individual with hearing care that fits their unique needs. Our hearing assessments allow us to accurately identify the type and severity of your hearing loss and to properly program your hearing device. We also provide greater safety and convenience to our clients by providing tele-audiology as an alternative to in-office appointments, accommodating your needs and personal preferences.
Innovative Beltone Hearing Aids in Flint, MI
Beltone hearing aids have a rich 80-year history as America's hearing aid industry leader. One of our most recent firsts was the development of "Made for iPhone" hearing aids, and we continue to push the boundaries of hearing aid innovation with features such as personalized modes, which change automatically to fit the environment or activity you are in, independent control for each ear, shock and moisture resistance, and natural-sounding clarity.
Along with innovative hearing instruments, the hearing aid dispenser at each of our Beltone Hearing locations carries a variety of high-tech accessories, which makes[K1] it possible for helping hearing aid users to live a normal day-to-day life. No matter what level of hearing aid technology you have, our accessories work with it to help streamline your hearing experience.
We have both accessories and hearing aids in Flint for those who only trust their hearing care to the leader in hearing aid industry innovation.
[K1]Variety is a singular collective noun, so the verb needs to correspond with it despite the prepositional phrase between "variety" and "makes"
Personalized Care Begins with a Hearing Assessment
The WHO reports that hearing loss is the third most common health condition reported in the US and the number of people expected to experience a hearing loss could double by 2050. In spite of the fact that better hearing leads to an improved quality of life by reducing the risk of cognitive decline, restoring relationships, and increasing a greater sense of acceptance and confidence, many people in Flint place regular hearing tests at the bottom of their list of healthcare priorities.
A Beltone Hearing center hearing assessment is the first step toward identifying your hearing care needs and developing a custom solution to meet them. A hearing assessment requires about a half hour to perform, is non-invasive, and you will have your results before you leave our office. Start the journey to better hearing care by scheduling a hearing assessment right away at any of the 48 Beltone Hearing locations in Michigan and Ohio.
Take Advantage of Tele-Audiology for Safety and Convenience
Self-isolation and social distancing protocols for COVID-19 introduced a unique challenge into healthcare and hearing care. Beltone Hearing centers provide a solution by offering tele-audiology appointments that meet health and safety needs while also solving issues with your schedule or travel that make an in-office appointment unworkable. By using tele-conferencing with your cell phone, tablet, or computer, you can connect to a hearing aid dispenser for a face-to-face hearing care consultation in Flint, MI that is both safe and convenient.
What Others Say About Beltone Hearing – Flint, MI
The service of the front office (Sherry) and audiologist specialists (Chris, Peter) are absolutely phenomenal. I have highly recommended Beltone to several friends.
Beltone of Flint has always gone above and beyond to care for my dad, who has been a long-time customer of theirs. They have always gotten my dad in for last minute appointments and have always allowed walk in repairs for his hearing aids. Thank you, Beltone!!
Sherry is always so welcoming to the patients and Peter and Chris really know what they are doing with taking care of hearing issues! Don't go anywhere else!
Great service. Love my Sherry. Aids work great.
Always available to help when I need it. I have loved both sets of hearing aids. I will use these guys for life.
I have had great service for years with Peter and Sherry. I recently met Chris and Aaron and they have helped with upgraded technology. Thank you!
Very thorough. Very informed. Great experience! Thank You!
Thanks so much for your help and patience! Chris and Peter are so helpful:)
The staff at the Beltone Hearing Center does an excellent job. Five Stars 🌟. Awesome job and keep up the Great work.
What Others Say About Beltone Hearing –
Schedule A FREE Hearing Test
The first vital step toward regaining the quality of life you are missing due to hearing loss is a hearing assessment. An honest discussion of your concerns and evaluation of your condition provides the foundation upon which we can develop a customized solution to fit your unique case.
If you or a loved one is struggling to hear as well as you used to, start your journey toward better hearing by scheduling a comprehensive hearing assessment today.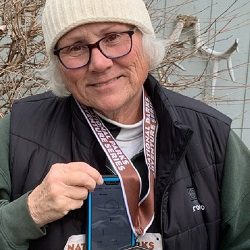 "Everyone was ready to help me achieve my goal to hear clearly again."
Working in a noisy environment began to take its toll on Judith's hearing.
"My hearing suffered for many years," says Judith. "Working in a manufacturing facility before there were earplugs, etc., I started with ringing in the ears and then the usual turning up the TV to hear it," she recalls.
"It's nice to know you can hear everything going on around you."
Steve became aware of the seriousness of his hearing loss somewhat unexpectedly.
He recalls, "It was a little scary, an alarm on a piece of equipment was going off and I didn't hear it. Made me wonder what other warnings I may not be hearing."
"It was a very in-depth appointment."
When it came to Tim's hearing loss, he says the hardest part was "that I knew it would never get better."
Additionally, he says, "I was somewhat worried that the process would be just to get me to buy hearing aids. But it was a very in-depth appointment that went far beyond just buying hearing aids."
"Improved my hearing."
Antonio realized he had a hearing loss when he struggled with "hearing people correctly." This made following conversations difficult in terms of understanding and feeling confident enough to voice his own thoughts.
Prior to visiting Beltone Hearing Center, he was concerned "that wearing a hearing aid would be noticeable."
"Nice place. Nice people."
Hearing loss often develops slowly over time, as it did for Paul. "When I was asking people to repeat too many times, I knew I needed to do something," he recalls.
Prior to his appointment at Beltone Hearing Center, he didn't have any worries because he felt he had nothing to lose. He emphasizes, "The offer is a free, no cost hearing test."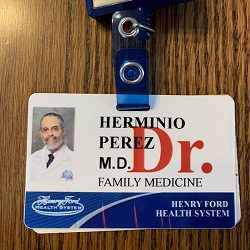 "The staff at the clinic were very patient and listened carefully to my concerns before they answered"
Herminio was first aware of his hearing challenges when he was struggling to hear other people in conversations.
He explains, "I had to make frequent requests to the speaker, asking him/her to repeat what they had said."