Beltone Hearing Aid Center
5393 Monroe St
Toledo
Ohio 43623
| | |
| --- | --- |
| Monday | 9am - 5pm |
| Tuesday | 9am - 7pm |
| Wednesday | 9am - 3pm |
| Thursday | 9am - 5pm |
| Friday | 9am - 5pm |
| Saturday (1st) | 9am - 1pm |
| Sunday | Closed |
*Please call to confirm office hours
Trust Your Hearing to Beltone Hearing of Toledo, OH
Multi-sensual awareness has a major impact on your ability to remain steady on your feet as you walk. One of the main senses involved is your ability to hear. The absence of this leads to feelings of vertigo or balance issues. In addition, uncorrected damage to your inner ear interrupts its function in relation to keeping you upright. Consequently, critical injuries from falling become a major consequence of untreated hearing loss. A visit to a Beltone Hearing center might be the solution to solving your balance issues and preventing serious falls.
We are a hearing aid dispenser that features the most advanced technology available in the industry with our line of Beltone hearing aids. Besides fitting our clients with hearing aids in our Toledo and South Toledo locations, we provide personalized hearing care solutions that begin with a hearing assessment and continue with ongoing support. Our custom solutions are designed to meet the needs of your unique type and severity of hearing loss while accommodating your lifestyle and personal preferences. We even go as far as ensuring your safety by following strict in-office sanitation protocols and also providing a no-contact consultation alternative in the form of tele-audiology.
We Provide Hi-Tech Beltone Hearing Aids in Toledo, OH
You might already be familiar with our reputation as America's original hearing aid manufacturer. In the rich 80-year history of Beltone hearing aids, we have established ourselves as leading the way in innovation. Just one example is our "Made for iPhone" hearing aids, which were the first to provide smartphone connectivity. Other cutting-edge developments in the hearing aid industry include shockproofing and waterproofing, independent control for each ear, more natural sounding clarity, and personalized options with the capacity to automatically adjust to preset backgrounds and activities you frequently enjoy.
Our high-tech hearing instruments are not our only innovations. The hearing aid dispenser at the Beltone Hearing location nearest you can also show you plenty of hi-tech accessories that help hearing aid users to live their day-to-day lives the way they're used to living. Regardless of the current level of hearing aid technology you use, you can integrate our accessories for an enhanced hearing experience.
Visit the trusted industry leader in Toledo or South Toledo to check out our cutting-edge hearing aids and hearing aid accessories.
Custom Hearing Care Begins with a Hearing Assessment
The National Institute on Deafness and Other Communication Disorders reports that although all individuals with a hearing loss could be helped by hearing aids, only about 1 in 5 who would benefit seek the help they need. Hearing aids can improve your ability to communicate with family, friends, and co-workers as well as reduce your risk of cognitive decline, improve your productivity, and increase your sense of acceptance and confidence for a rich, independent lifestyle. Many people in Toledo never experience these advantages, because hearing tests are of little importance on their list of healthcare priorities.
Identifying and designing a custom hearing care solution to meet your needs begins with a Beltone Hearing center hearing assessment. Our hearing aid dispenser takes about half an hour to conduct a non-invasive hearing test and then provides you with the results of your test before you leave the office. You or a loved one can get the help you need from hearing aids by scheduling a hearing assessment at any of the 48 Beltone Hearing locations in Michigan and Ohio.
We Provide Safety and Convenience Using Tele-Audiology
New challenges to healthcare and hearing care, due to social isolation and social distancing, were a major concern during the COVID-19 health crisis. However, Beltone Hearing centers came up with alternatives that meet these challenges while accommodating travel and scheduling issues that make keeping an in-office appointment inconvenient. By using your cell phone, tablet or computer, and tele-conferencing technology, you can connect with a hearing aid dispenser for a safe and convenient face-to-face consultation in Toledo and surrounding communities.
What Others Say About Beltone Hearing – Toledo, OH
Excellent service, employees are the best!
Great service Lainie was awesome! Kris was Very knowledgeable!
I chose Beltone for my Mom's hearing appointment and I was glad that I did. We were thoroughly impressed with the ease of the appointment, knowledge, customer service, and professionalism. We would like to acknowledge Kris that helped us. She is amazing and made the process wonderful. I only wish that there were more employees out there in the world like her!
Great hearing check up, thought I was suffering from hearing loss, turned out to be impacted ear wax. Thanks Kris
Kris is very knowledgeable in her field and provides great customer service. She truly cares for her clients and is always willing to go above and beyond!
Was very helpful love Tom and Kris very helpfull very nice and freindly
Very professional and listen to any concerns you have.
Casey Fletcher was very professional and knowledgeable. He helped me with adjusting my hearing aids so they were just right for me. I highly recommend him.
CASEY IS AMAZING!!!! VERY NICE, VERY HELPFUL, EXPLAINS things to mom so she and I can understand.
What Others Say About Beltone Hearing –
Schedule A FREE Hearing Test
The first vital step toward regaining the quality of life you are missing due to hearing loss is a hearing assessment. An honest discussion of your concerns and evaluation of your condition provides the foundation upon which we can develop a customized solution to fit your unique case.
If you or a loved one is struggling to hear as well as you used to, start your journey toward better hearing by scheduling a comprehensive hearing assessment today.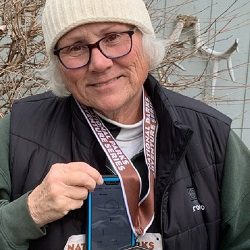 "Everyone was ready to help me achieve my goal to hear clearly again."
Working in a noisy environment began to take its toll on Judith's hearing.
"My hearing suffered for many years," says Judith. "Working in a manufacturing facility before there were earplugs, etc., I started with ringing in the ears and then the usual turning up the TV to hear it," she recalls.
"It's nice to know you can hear everything going on around you."
Steve became aware of the seriousness of his hearing loss somewhat unexpectedly.
He recalls, "It was a little scary, an alarm on a piece of equipment was going off and I didn't hear it. Made me wonder what other warnings I may not be hearing."
"It was a very in-depth appointment."
When it came to Tim's hearing loss, he says the hardest part was "that I knew it would never get better."
Additionally, he says, "I was somewhat worried that the process would be just to get me to buy hearing aids. But it was a very in-depth appointment that went far beyond just buying hearing aids."
"Improved my hearing."
Antonio realized he had a hearing loss when he struggled with "hearing people correctly." This made following conversations difficult in terms of understanding and feeling confident enough to voice his own thoughts.
Prior to visiting Beltone Hearing Center, he was concerned "that wearing a hearing aid would be noticeable."
"Nice place. Nice people."
Hearing loss often develops slowly over time, as it did for Paul. "When I was asking people to repeat too many times, I knew I needed to do something," he recalls.
Prior to his appointment at Beltone Hearing Center, he didn't have any worries because he felt he had nothing to lose. He emphasizes, "The offer is a free, no cost hearing test."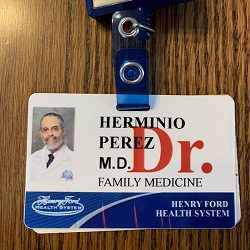 "The staff at the clinic were very patient and listened carefully to my concerns before they answered"
Herminio was first aware of his hearing challenges when he was struggling to hear other people in conversations.
He explains, "I had to make frequent requests to the speaker, asking him/her to repeat what they had said."