Ann Arbor West, MI S. Zeeb Rd
HOME/Ann Arbor West, MI S. Zeeb Rd
Beltone Hearing Aid Center
| | |
| --- | --- |
| Monday | 9am – 5pm |
| Tuesday | 9am – 7pm |
| Wednesday | 9am – 3pm |
| Thursday | Closed |
| Friday | 9am – 5pm |
| 1st Saturday (Call to confirm) | 9am – 1pm |
| Sunday | Closed |
*Please call to confirm office hours
*Please call office as hours are subject to change without notice.
Trust Your Hearing to Beltone Hearing of Ann Arbor West, MI S. Zeeb Rd
Hi-Tech Beltone Hearing Aids for Ann Arbor, MI
For Personalized Hearing Care You Need a Hearing Assessment
We Provide Safety and Convenience Using Tele-Audiology
What Others Say About Beltone Hearing – Ann Arbor West, MI S. Zeeb Rd
The staff were very friendly and helpful!the dr was very kind and caring and non judgmental. He tries everything to help you out!I highly recommend this location and Dr.Steven!Lisa was awesome too!!!
Amazing!! Dr. Whetstone is the most thorough, patient, helpful, and kind person. My 90 year old Mother can now hear better than she has in many years and it has greatly improved the quality of her life. No hassle .. easy to use … high quality hearing aids. I recommend highly!!
Awesome experience with Steven Whetstone today !! If I could give him a 10 stars review I would. He helped my dad with his hearing devices and Steven went above and beyond to make sure everything was working great and my dad feel comfortable with them. He spent over one hour with us!! I definitely recommend Steven if you have any hearing problem.
My initial test of word recognition got a 36%. After the excellent treatment at this Beltone Center, I got 96% on that test. Wow! what an improvement.

I'm now able to understand conversations easily for the first time in years.
The best thing I ever did!
Beltone hearing aids are discreet, comfortable and very effective. My audiologist (Steven Whetstone) is highly recommended. I waited too long, so will never have 100% correction. My hearing loss went from 64% (left ear) and improved to 20%; 48% (right) to 12%. Bottom line, don't wait as long as I did to get fitted with this technology. Being 18 and rocking out was a long time ago - now it's time to take care of ourselves.
I have received TOP QUALITY service from Steve, he is a professional and knows the equipment throughly inside and out. He loves his work and customers and makes you feel like Family. Laura is so welcoming and the two fill the office with love and friendship. You will not find a better place to help you with your hearing needs. I wish I could give them a 10 Star rating.
Always great service and personal attention. I have been working with Steven for 10 years, and he has been very helpful.
The screening was fast and painless. So glad we were able to have the screening done, and all our questions answered.
Dr Steve has been handling my mom's hearing loss / hearing aids for a number of years. He is professional & knowledgeable while explaining hearing loss & it's impacts & correction options plainly in understandable terms. I highly recommend him if you have concerns about your hearing.
Schedule A FREE Hearing Test
The first vital step toward regaining the quality of life you are missing due to hearing loss is a hearing assessment. An honest discussion of your concerns and evaluation of your condition provides the foundation upon which we can develop a customized solution to fit your unique case.
If you or a loved one is struggling to hear as well as you used to, start your journey toward better hearing by scheduling a comprehensive hearing assessment today.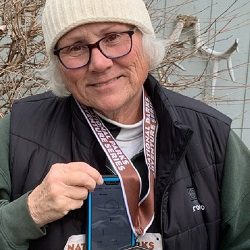 "Everyone was ready to help me achieve my goal to hear clearly again."
Working in a noisy environment began to take its toll on Judith's hearing.
"My hearing suffered for many years," says Judith. "Working in a manufacturing facility before there were earplugs, etc., I started with ringing in the ears and then the usual turning up the TV to hear it," she recalls.
"It's nice to know you can hear everything going on around you."
Steve became aware of the seriousness of his hearing loss somewhat unexpectedly.
He recalls, "It was a little scary, an alarm on a piece of equipment was going off and I didn't hear it. Made me wonder what other warnings I may not be hearing."
"It was a very in-depth appointment."
When it came to Tim's hearing loss, he says the hardest part was "that I knew it would never get better."
Additionally, he says, "I was somewhat worried that the process would be just to get me to buy hearing aids. But it was a very in-depth appointment that went far beyond just buying hearing aids."
"Improved my hearing."
Antonio realized he had a hearing loss when he struggled with "hearing people correctly." This made following conversations difficult in terms of understanding and feeling confident enough to voice his own thoughts.
Prior to visiting Beltone Hearing Center, he was concerned "that wearing a hearing aid would be noticeable."
"Nice place. Nice people."
Hearing loss often develops slowly over time, as it did for Paul. "When I was asking people to repeat too many times, I knew I needed to do something," he recalls.
Prior to his appointment at Beltone Hearing Center, he didn't have any worries because he felt he had nothing to lose. He emphasizes, "The offer is a free, no cost hearing test."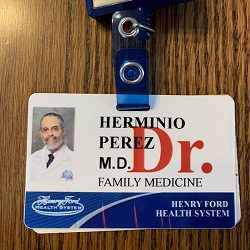 "The staff at the clinic were very patient and listened carefully to my concerns before they answered"
Herminio was first aware of his hearing challenges when he was struggling to hear other people in conversations.
He explains, "I had to make frequent requests to the speaker, asking him/her to repeat what they had said."